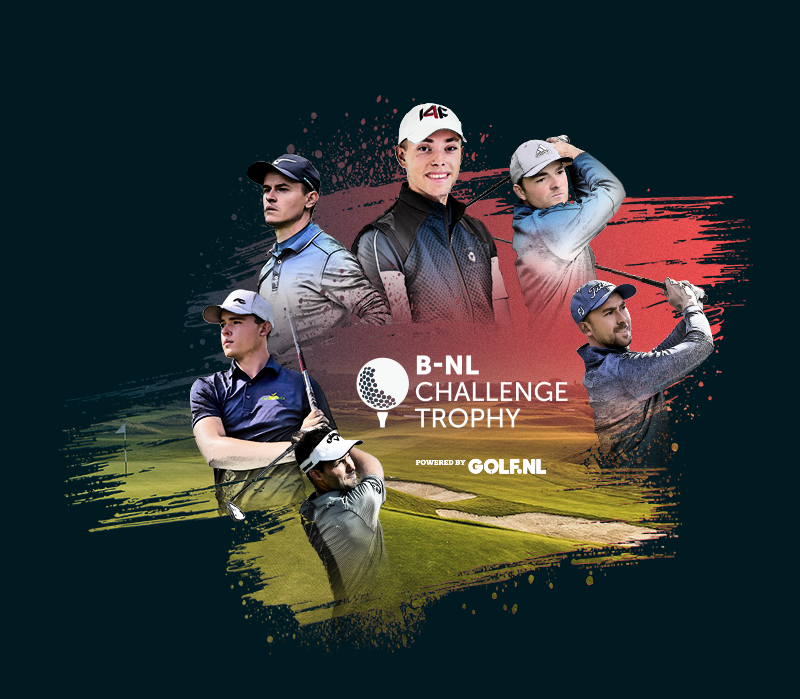 Enkel voor mobiel gebruik Welcome
On behalf of the European Challenge Tour, I am delighted to welcome you to the B-NL Challenge Trophy.
It was a great shame to the Tour and our members the event was cancelled last year due to the COVID-19 pandemic, but we are thrilled to return to the Netherlands for the first time since the Dutch Futures in 2009 and hold our first event at a wonderful golf course in The Dutch.
We give special thanks to the Promoter the Netherlands Golf Federation, for their commitment to providing an opportunity and pathway for the best young Dutch talent and all at The Dutch for their help and hospitality. Through our collective partnership and teamwork, our members will be treated to a first class tournament.
The Dutch, designed by 31-time European Tour winner Colin Montgomerie is a stunning Inland Links Championship Course maintained to the highest European standards and a frontrunner in terms of quality, durability, and playability in the Netherlands. The course has proven its international standards as it was host to the KLM Open on the European Tour between 2016-2018. The B-NL Challenge Trophy will therefore provide the perfect environment to prepare our players to go out and perform on the biggest stage.
Events in the Netherlands have provided some memorable moments in the Challenge Tour's prestigious history, including Taco Remkes victory on home soil in 2008. Remkes went on to secure three Challenge Tour victories in 2008 and finished third on the final Rankings to secure his European Tour card for the 2009 season. In 2009, Nicolas Colsaerts triumphed at the 2009 Dutch futures before going on to secure his European Tour card later that year and has since gone on to win three times on the European Tour.
It is fantastic to see Dutch golfers including six-time European Tour winner Joost Luiten and Wil Besseling shine on the world stage after coming through the Challenge Tour, while current member Daan Huizing returned to winning ways at the Irish Challenge at Portmarnock Links earlier this season. The continued success of Dutch golfers highlights how important our relationship is with the Netherlands Golf Federation and we hope this is a re-start of a long and continued partnership.
We are all looking forward to an unforgettable week here in Spijk and on behalf of our staff and players, I must thank everyone associated with this event for their hard work and dedication.
Enjoy the week.
Best wishes,
Jamie Hodges
Head of Challenge Tour